Hello, guys.
I´m new at this forum, but I´m very fan of the Grand Prix 2 game, and I´ve been learning about creating new tracks for it. I have two WIPs, two new track: One is a fictional track made in the streets of a city close to mine, and the other is the current Charade track. Both tracks are finished in layout heights and cc-line, but scenery editing is still at the beginning because I´m still struggling on editing scenery ribbons and textures.
I´d like to present the cc-line update for Thomas Kost´s Valencia track. I´ve heard from rremedio he was created another cc-line update for the same track, but as he´s too busy to send his version to me and I needed a better cc-line for it urgently because I´m organizing a GP2 Champ, then I started making one by myself. Except at turn 1, which the original CC was maintened, the cc-line is totally new.
Results were great. I´ve run a qualifying session only with cc-cars in both cc-lines and noticed the cc-car laptimes are about 2 seconds faster in the new one. The most notable gain was in the S at the start of the 3rd sector, on which the cars were about 70 km/h faster at the apex. In the image below you can notice the new cc-line, besides that it improved cornering in many points, is much easier to be followed.
I´ve also edited some camera views in the track.
Another track mod I´ve done was the shorter version of Autopolis, ~3 km length, created from the original TdK´s track. Many of the original cc-line remianed untouched, the most of the modifications were on the last trun, obviously. For the it, I tried to keep the ribbons in the same aspect found on the original track and edited verge.jam to add more textures for the track junctions. It has some modifications on the texture of fences in Turn 1, too. See the pictures: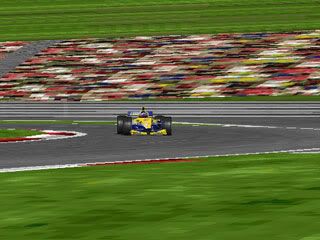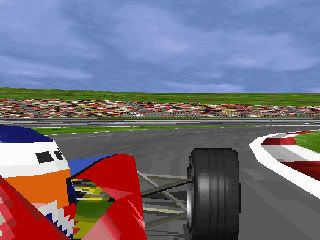 Now I wish it could be published on grandprix2.de with all credits to the original authors. How can I do this?